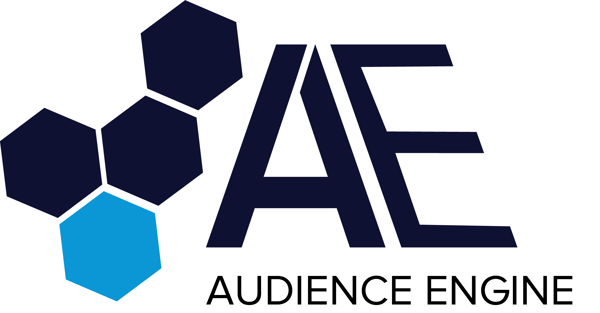 SMART OUT-OF-HOME ADVERTISING USING BIG DATA AND ARTIFICIAL INTELLIGENCE
Finland is a pioneer in providing open data and the country also has first class technological capabilities for utilising the data. Clear Channel is the first company in the industry to develop a new tool, Audience Engine, which utilises available statistical data, analytics and artificial intelligence in designing and targeting out-of-home advertising.
We are constantly investing in new technologies because we want to be a forerunner of our industry. We also want to help our customers and partners to succeed, which is why we keep looking for solutions to meet their constantly changing needs. Our new tool revolutionises OOH advertising campaign design and offers our customers smarter solutions for reaching the desired target groups.
Profiling consumers at city block level
With our Audience Engine tool, our customers can reach their desired target groups with greater precision than before.
"We utilise, for example, public data from Statistics Finland and the Finnish Transport Infrastructure Agency regarding Finns' places of residence and work, as well as the most likely routes between these locations. In other words, we are able to profile consumers based on socio-economic features with more precision than at the level of a city block. We know where their wallets go during the day and we can also tell how they move and which route they are most likely to take," says Clear Channel's Head of Product, Jesse Jussila.
"We analyse that massive data with our tool and connect it to our advertising surfaces. The end result is improved targeting and thus more cost effective out-of-home advertising for our customers. The consumer benefits, too, because the OOH advertising they encounter is more relevant than before", says Jussila.
All of the open data we gather from different sources is anonymous and, as such, cannot be connected to an individual, identifiable person. Our Audience Engine tool combines data from many different sources with national statistics, such as those offered by Statistics Finland, the Finnish Transport and Communications Agency Traficom, the Tax Administration and the Finnish Commerce Federation.
Smarter advertising solutions for our customers' needs
Audience engine takes Clear Channel's campaign design to a whole new level. It combines big data and artificial intelligence with a constantly developing network of advertising devices as well as the know-how our company has accumulated over the years regarding target groups in marketing and advertising.
"With the tool, we produce profile data based on our customers' target group needs which, in turn, enables improved efficiency of tailoring marketing solutions. In addition to statistics and other publicly available open data, we can also utilise other information, such as purchase behaviour data and consumer surveys. I am certain that this new way of utilising technology will further strengthen our position as Finland's leading out-of-home advertising company", says Jussila.
As stated in our mission, we help our customers succeed in marketing and find financial success while always producing added value.
---
HOW DOES OUR AUDIENCE ENGINE TOOL WORK?
Audience Engine, Clear Channel's new design tool, enables large scale design and implementation of out-of-home advertising campaigns using the advertiser's desired target group as the starting point.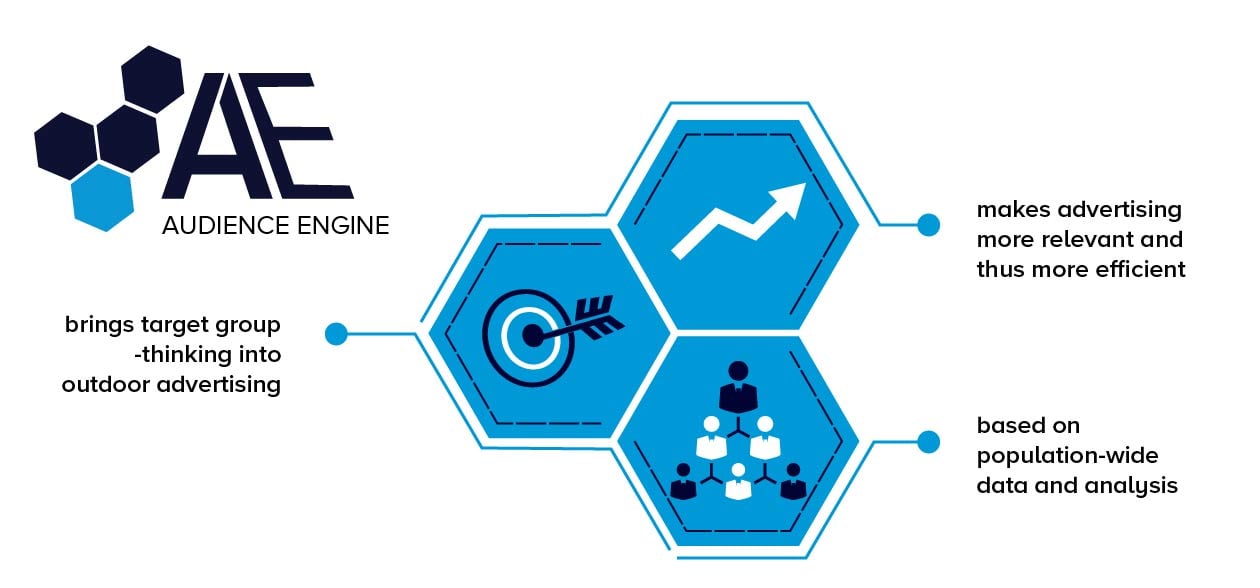 Utilise a completely new way of targeting out-door-advertising
We have developed an unparalleled high-quality targeting tool. Now, you can buy advertising according to demography. We choose the best advertising solutions for you and target your advertising rationally. We focus advertising to locations where you are most likely to reach your target customer – creating more impactful and effective campaigns.
The scope of Audience Engine is unique even by international comparison. Our tool combines many different information sources and global statistics: this provides us analytics that cover the entire population. All of the open data we gather from different sources is anonymous and, as such, cannot be connected to an individual, identifiable person.
Utilise a completely new way of targeting out-door-advertising
Even though the sample size is all of Finland, the profiling is always focused on an individual consumer profile. Our analysis combines the exact location of every individual advertising device with information about people's movements: where people live and work, where they spend their days and which routes are they most likely to take. The result can be further refined with a target group profile, such as consumer behaviour data.
1. Our Audience Engine tool combines information from the following sources, among others:
Statistics Finland

Finnish Transport and Communication Agency Traficom

Tax Administration

Finnish Council of Shopping Centers

Clear Channel tools

Kantar
2. You can target you out-of-home advertising campaign using the following factors, among others:
Age

Gender

Income

Phase of life

Behaviour

Workplace

3. The end result is even more efficient out-of-home advertising campaigns
The information is connected to Clear Channel advertising surfaces and the end result is an even more efficient and rational targeting of out-of-home advertising. The targeting solution is dependable because it is based on several different sources and the sample size is all of Finland. Our Audience Engine tool can further improve the per-surface quality of OOH advertising when combined with wide reach and high repetition, which are the strengths of mass media.